Monday 11th September 2023, 10:00am
Creative Writing Workshops for Schools - 2023
---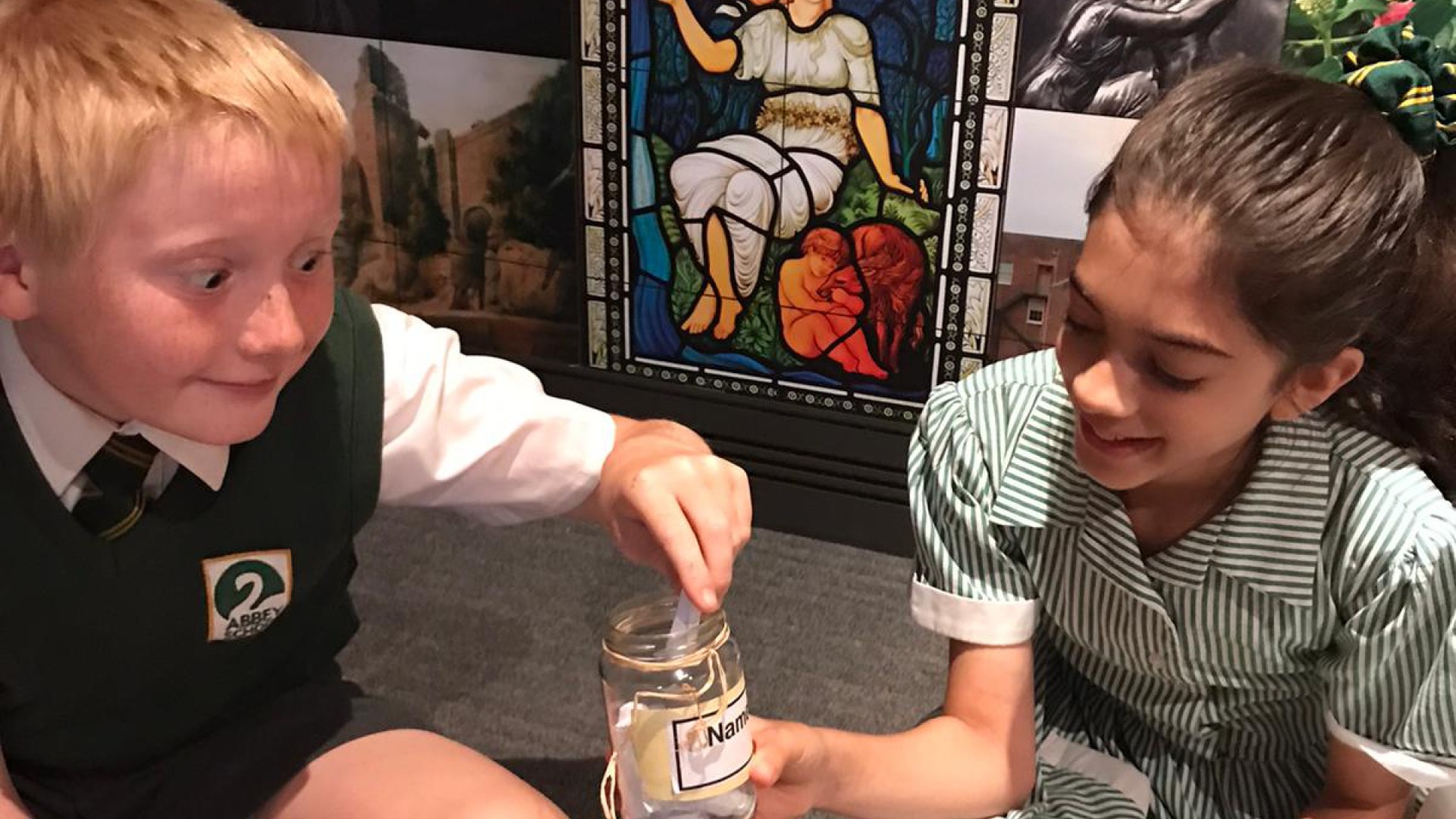 Caption: children from Abbey School, Torquay, September 2023
---
For five full days during Festival Week, September 11th through September 16th 2023, we took up residence at Torre Abbey in partnership with The Writers Block for a series of creative writing and puppetry workshops called 'Shady & Shadowy Characters'. Each was designed to engage even the most reluctant young writer at Year 6 or Year 5 going to school in Torbay.
The workshops were made possible by a generous grant from The Rosalind Hicks Charitable Trust and The Elmgrant Trust.
If you are a teacher or Head of English at a Torbay primary school and would like your class to take part in future such workshops, please email us at info@iacf-uk.org and we will keep you posted about our plans for 2024.
Read more about our work with Torbay schools during last year's Festival here.