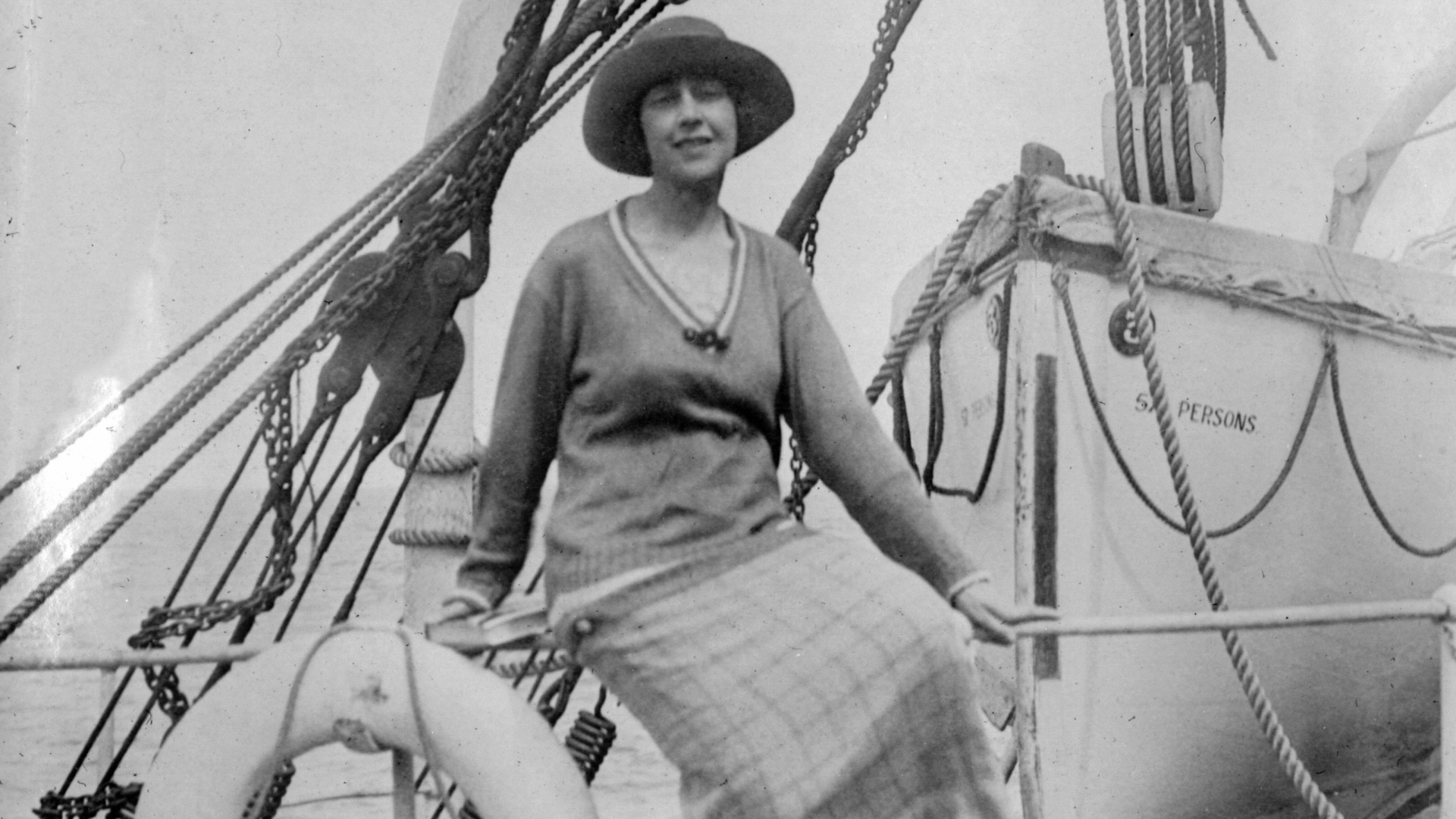 Agatha Christie, Grand Tour 1922 (c) The Christie Archive Trust.
Agatha Christie Festival Ltd
We are a registered charity, core-funded through Arts Council England's National Lottery Project Grant programme. We also benefit from funding from a number of other trusts and foundations including The Colwinston Trust
.
Our aim is to use the extraordinary power and reach of Agatha Christie's global reputation to promote engagement and participation in literature and the arts, help the recovery and growth of Torbay's local economy and wider efforts to increase tourism and support work to understand and promote the area's literary and geological heritage.
We are an Associate Partner of the English Riviera UNESCO Global Geopark and a Project Partner of Exeter UNESCO City of Literature.
Our Annual Festival
To achieve our aims, we work with private, public and third sector partners in Torbay and South Devon and we stage an annual festival for local people and Christie's legion fans across Britain and around the world to celebrate Christie's life and legacy. The Festival includes high-profile speakers and performances of her plays and poetry as well as other related arts and literary activities and a Festival Fringe encompassing a whole variety of engaging experiences for all ages.
We strive to maximise the Festival's contribution to the local economy by sourcing goods and services locally wherever possible and by creating work experience and other opportunities for local young people in relation to Festival publicity, Festival events, and, where possible, Festival projects.
Our Community Projects
We also use Festival receipts and funding provided by trusts and foundations, to create and deliver a series of arts participation and performance community projects, including work with Torbay schools and support for young people outside school from a disadvantaged background, older people and people in recovery.
Who we are
Daniel Schumann
Director
info@iacf-uk.org
Trustees:
Heather Norman-Soderlind (Chair); David Brawn, HarperCollins UK; Carolyn Custerson, English Riviera BID Company; Chris Hart, Wollens; Mathew Prichard CBE; John Rowe, PKF-Francis Clark; Kevin Mowat, Torbay Council.