Tuesday 15th March 2022, 4:00pm
The Young Writer's Exchange - 2022
We will return in the Summer of 2022 with a brand new Young Writers' Exchange in partnership with Doorstep Arts, kindly supported by The D'Oyly Carte Charitable Trust. Details coming soon!
---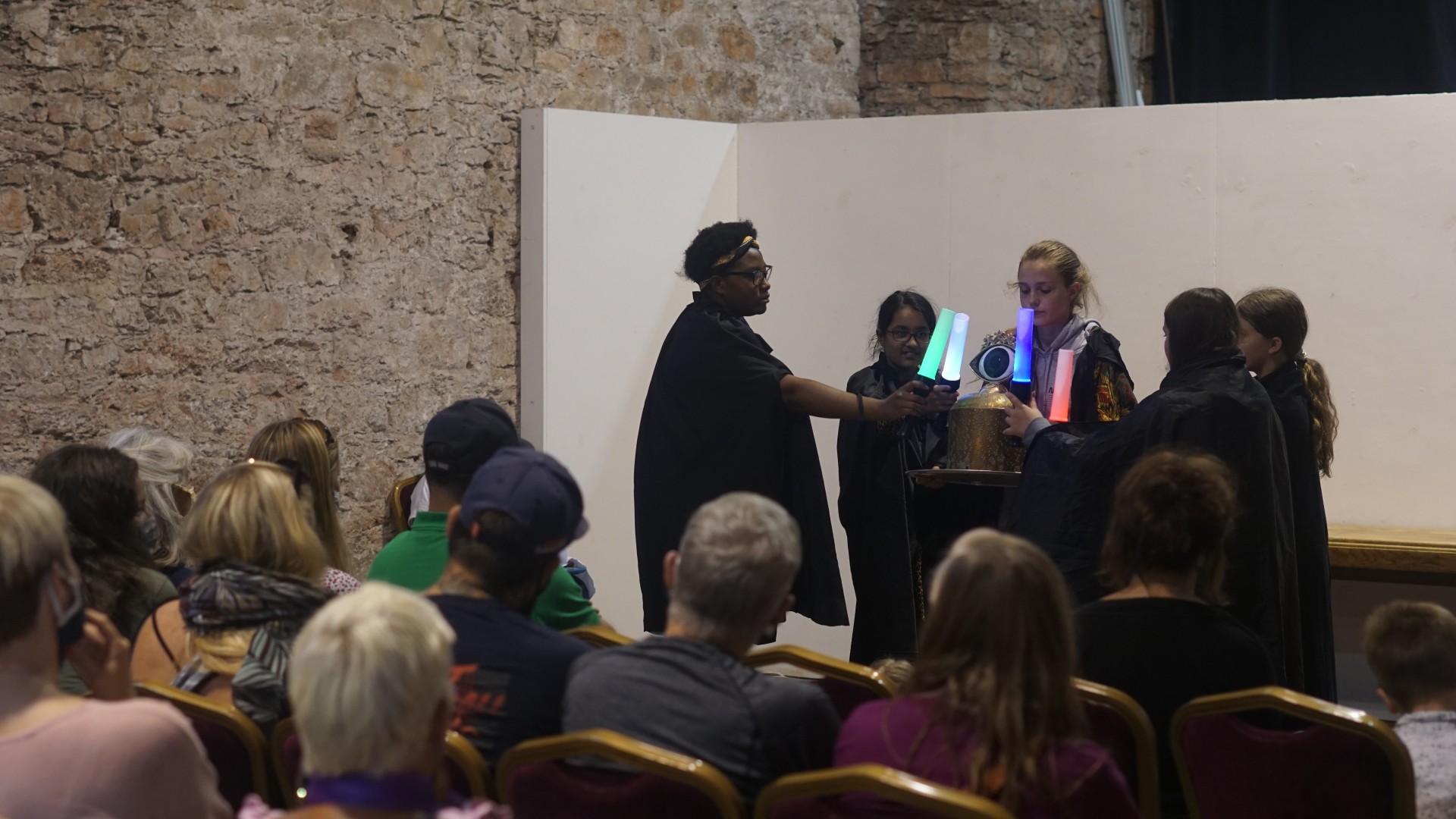 Participants from community group Acta perform their own playscript on stage at Torre Abbey, 2021.
Look out for more information and a call out for young people to join us for a series of high impact, huge fun, summer-school workshops, expertly facilitated by Doorstep Arts, designed to hone young talent at writing and performing and working as a team.
Read about the talented group which joined us in 2021 and what they created together: click here.