Friday 17th September 2021, 4:00pm
The Young Writers' Exchange - 2021
---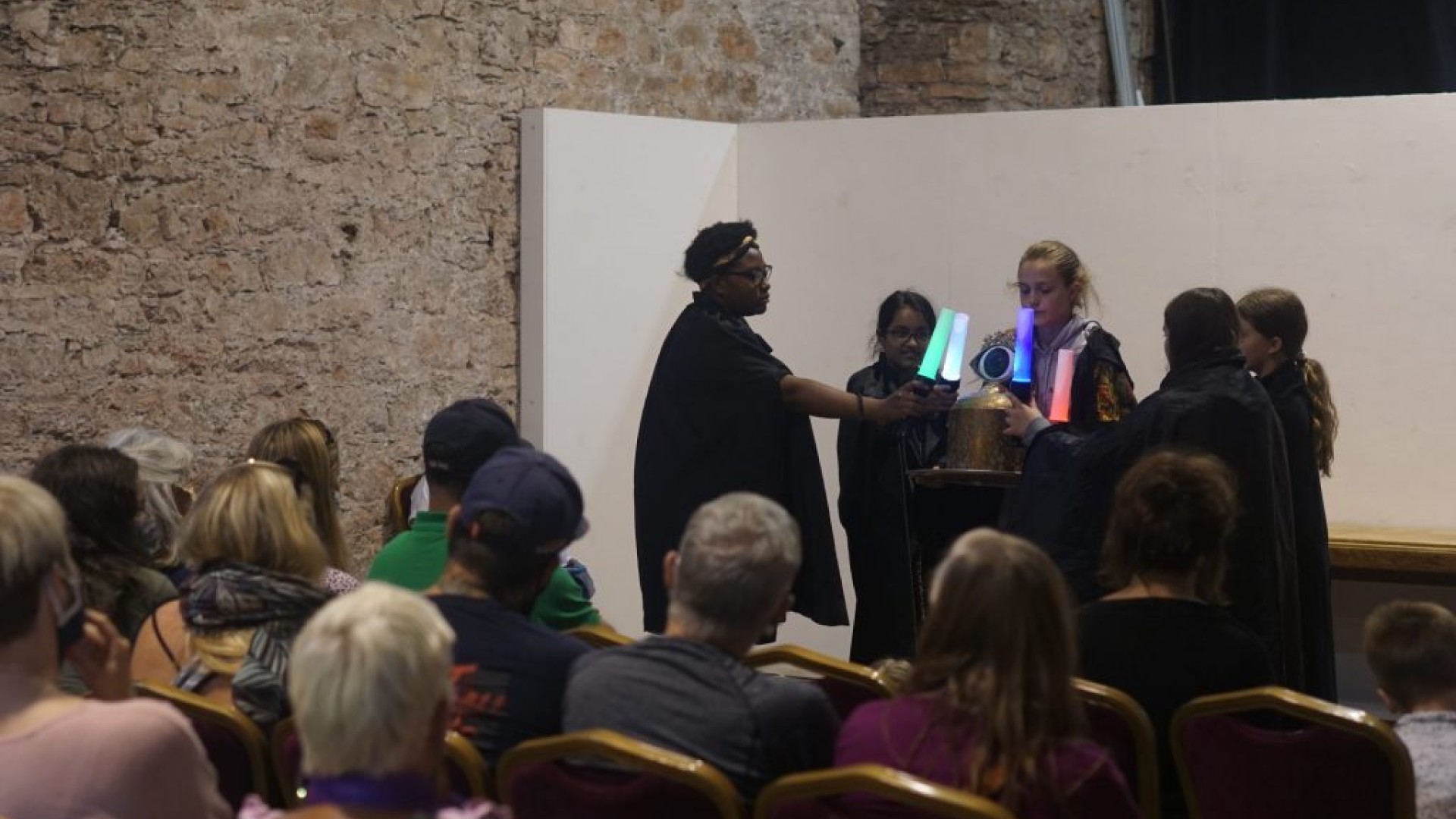 Doorstep Arts in Torbay collaborated with Acta, a community theatre organisation based in Bristol. In partnership with us, they brought together 28 young people aged between 8-18 to benefit from a series of high impact, artist-led, workshop sessions designed to get them writing, exchanging ideas and performing new creative work.
For inspiration, they chose 'Quicksilver' a book by the 2021 International Agatha Christie Festival Mystery Short-Story Writing Competition judge, Sam Hepburn. The 'Summer Intensive' workshops culminated in a public performance of the work in the Spanish Barn at Torre Abbey.
We wish to thank The D'Oyly Carte Charitable Trust for funding The International Agatha Christie Festival Young Writers' Exchange.
Video to follow (2021 Young Writers Exchange workshops and performance captured by Kickstart apprentice at Doorstep Arts.)