Friday 8th September 2023, 8:00pm
The Fun Lovin' Crime Writers
---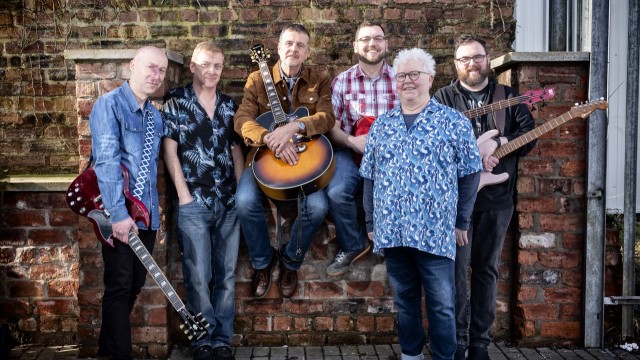 Opening the Agatha Christie Festival 2023, we bring you the stellar crime-writing supergroup 'The Fun-Lovin Crime Writers'. They'll be killing it on stage at the Palace Theatre, Paignton.
Between them Val McDermid (vocals), Chris Brookmyre (guitar/vocals), Mark Billingham (guitar/vocals), Luca Veste (bass), Doug Johnstone (drums/vocals), and Stuart Neville (guitar/vocals) have sold over 20 million books worldwide and won every major crime-writing award.
But for one night only, this crime-writing super-group will be rocking out on the stage instead of the page!
They've fought the law; they've watched the detectives; and they've been down in the tube station at midnight. They've played Glasgow, Belfast, Reykjavik, London, Toronto and Glastonbury (yes, Glastonbury) and now they're about to rock the English Riviera.
Murder on the dancefloor is guaranteed…
Please note that Paignton is one short train stop away from Torquay, with a 5-10 minute stroll to the theatre when you arrive.
Buy tickets: palacetheatrepaignton.co.uk/shows/the-fun-lovin-crime-writers