Saturday 16th September 2023, 12:00pm
The Fabulous Flapper
An exploration of the Flapper Girl Detectives in Agatha Christie's Novels.
---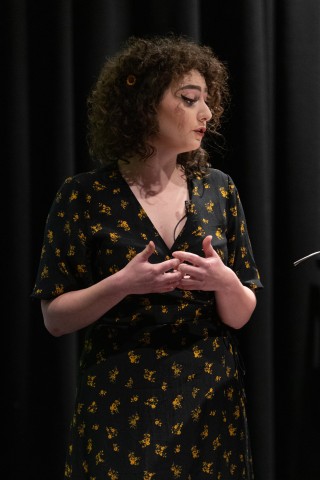 Sarah Martin discusses the significance of the female Flapper Girl in Agatha Christie's fiction. She'll look at the historic importance of this feminine figure and identify some of Agatha's most wonderful, and downright scandalous, representations of the flapper girl as detective in her fiction. Be prepared for outrageous outfits, fantastic fashion, and daring dresses!
Sarah Martin is a final year PhD student and Visiting Lecturer at the University of Chester. Her research examines female detectives of the Golden Age, and she has published in a wide range of academic journals and book collections on both Agatha Christie and Dorothy L Sayers.
Her most recent publication is a chapter the award-nominated Bloomsbury Handbook to Agatha Christie (2022). Sarah is also one of the co-organisers for the Agatha Christie and Golden Age of Crime Conferences and has been a guest and keynote speaker for many academic events, including the Dorothy L Sayers Society at Bristol University.
​
Sarah has previously lectured at Bournemouth University in English and Communications, and she has lectured in Crime Fiction and Women's modernist and interwar writing since 2015.