Sunday 10th September 2023, 6:00pm
Agatha Christie Underground Film Festival
Screenings 6pm and 8:30pm
---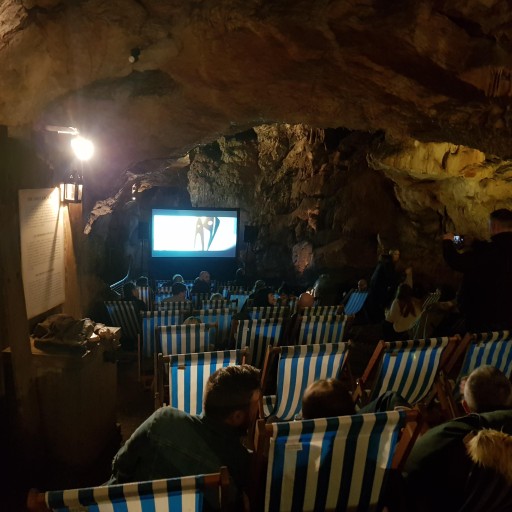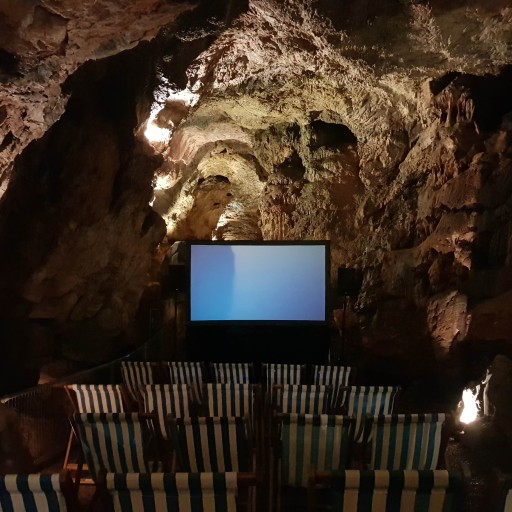 Our friends at Kents Cavern are hosting a unique underground film festival, with a double bill of Agatha Christie classics. In February of this year, Cave Cinema won Gold for Devon's Event of the Year, so we are delighted they will be celebrating the queen of crime in the caves that inspired Hampsly Cavern in The Man in the Brown Suit.
---
Sunday 10 September. 6pm
Murder on the Orient Express (1974). 6pm
Having concluded a case, detective Hercule Poirot (Albert Finney) settles into what he expects will be a relaxing journey home aboard the Orient Express. But when an unpopular billionaire is murdered en route, Poirot takes up the case, and everyone on board the famous train is a suspect. Director Sidney Lumet
---
Sunday 10 September. 8.30pm.
Death on the Nile (1978). 8.30pm.
As Hercule Poirot enjoys a luxurious cruise down the Nile, a newlywed heiress is found murdered on board. Can Poirot identify the killer before the ship reaches the end of its journey? John Guillermin
Pop-up underground cinema offers a unique experience like no other! Sit back, relax, and watch a movie in a deckchair in Britain's Oldest Home! It's been home to Neanderthals and Ice Age animals including woolly mammoths, bears & lions. You'll be immersed in this incredible environment as you're entertained...Plus they have a Cave Bar!!!
Screenings 6pm and 8:30pm