Saturday 16th September 2023, 5:00pm
Agatha Christie at Home
---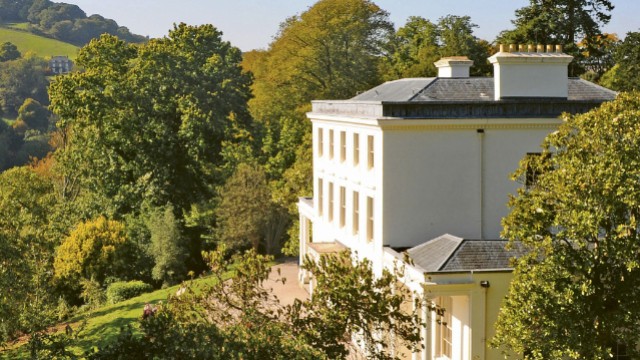 Hilary Macaskill chats about the homes that meant the most to Agatha Christie and the insights they offer into her life and work.
In the new and revised edition of her classic book Agatha Christie at Home, Hilary Macaskill examines the houses that meant most to Agatha Christie, including her childhood home, Ashfield, in Torquay; Winterbrook in Oxfordshire, and, above all, Greenway, soaring above the River Dart and Agatha's favourite home from 1938 to the end of her life in 1976.
She also explores more temporary abodes, not only a succession of flats and houses in London (mainly in Kensington and Chelsea) but also the homes she set up at the digs (mostly in the Middle East) that she travelled to with her archaeologist husband, Max Mallowan, and the hotels – notably the Moorland Hotel on Dartmoor, to which she adjourned in the grip of writer's block to complete her first detective novel, The Mysterious Affair at Styles, and the Burgh Island Hotel, a major inspiration for And Then There Were None and Evil Under the Sun.
Hilary Macaskill is a longstanding journalist and travel writer and author of four books on authors and their homes: Agatha Christie at Home, Charles Dickens at Home, Daphne du Maurier at Home and Virginia Woolf at Home. She is also co-author with Molly Wood of Downhill All the Way, about walking with donkeys along the route in the Cevennes taken by Robert Louis Stevenson in Travels with a Donkey. The revised edition of Agatha Christie at Home includes new photographs, archive images and a new forward by Mathew Prichard, grandson of Agatha Christie.