Sunday 11th September 2022, 4:00pm
Princess Pier Roller Dance – Community Event
Event Postponed
---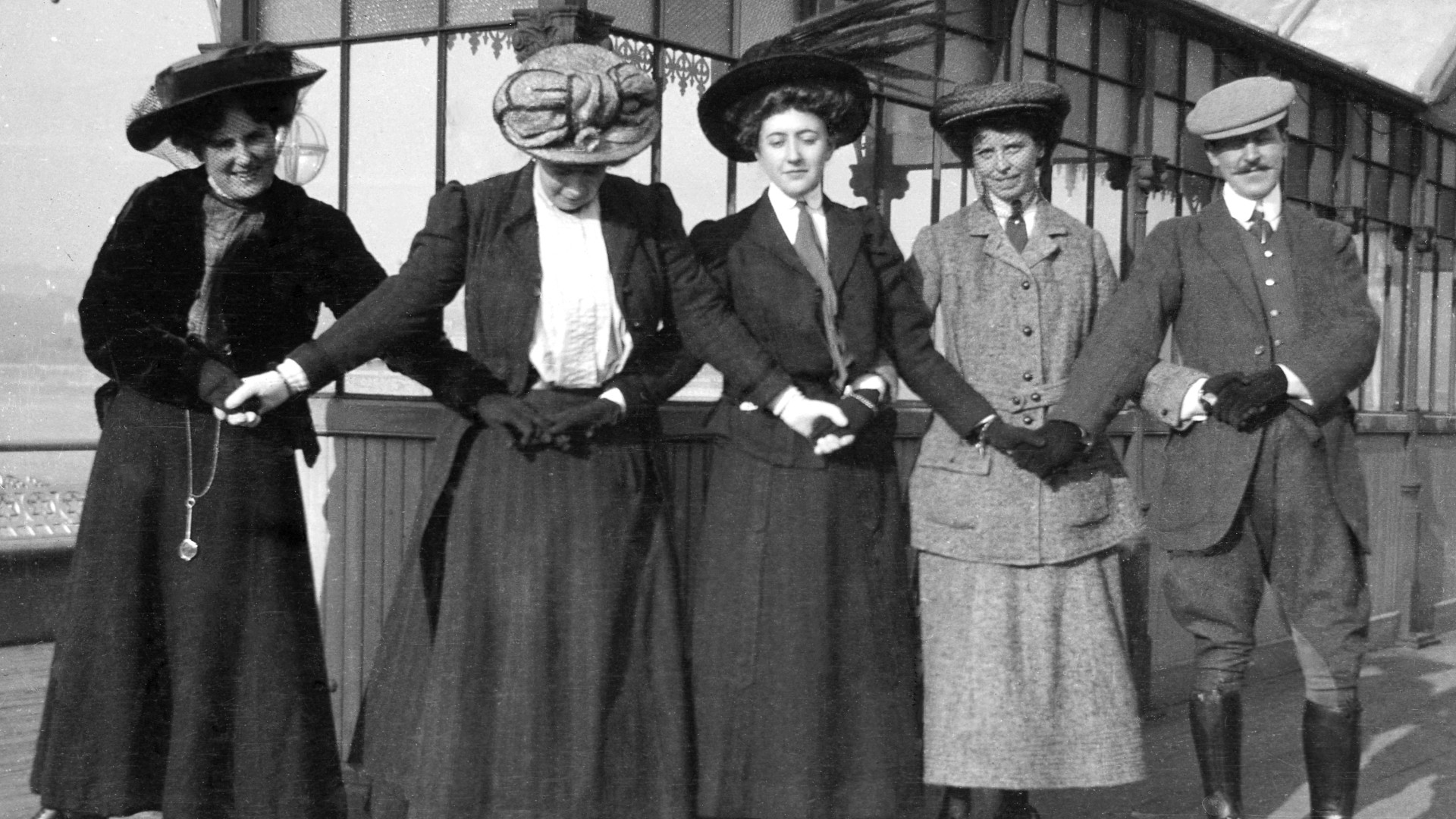 We have taken the decision to postpone this event until the spring as a mark of respect to Her Majesty the Queen. If you have purchased tickets, you will be fully refunded. We apologise for the inconvienience. The rest of the festival will be taking place as planned.
We are rolling back the years to 1911 when Agatha Christie famously roller-skated on Torquay's Princess Pier with her friends. We are teaming up with Revolution Skate to provide the skate hire, while a DJ will be spinning the period tunes on the old 78's. Vintage clothes very much welcome – let the good times roll again!
You are welcome to bring your own skates.
Available Skate Slots: (30 minutes each)
4.00pm – 4.30pm
4.45pm – 5.15pm
5.30pm – 6:00pm
Event Notes:
Due to the nature of the pier surface, the event is not suitable for those who have never skated before. We welcome competent skaters to take part in what promises to be a truly unique and fun event.
Please arrive 15 minutes before your session, so we can issue you with skates and a helmet. Vintage clothes very much encouraged. A helmet must be worn during the skating session itself, although photos can be taken before and after without wearing one.
Stewards will be on hand to help at the event and we would encourage you to heed their advice to ensure we can all enjoy this fun vintage event. Please skate at a sensible speed, to ensure it remains a pleasant experience for other participants, walkers and those observing the event from the pier's benches.
Please note: We will be taking photographs and filming the event and your participation in the event means that we can include you in any photos released for the publicity and marketing of the International Agatha Christie festival.