Saturday 17th September 2022, 2:00pm
Framed! 
Presented by PaddleBoat Theatre Company and the International Agatha Christie Festival
---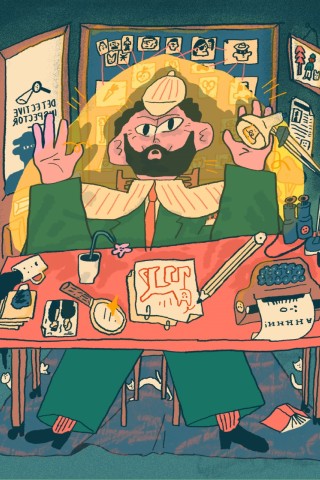 PaddleBoat Theatre Company presents a thrilling family whodunnit with their distinctive fingerprints all over it! Expect music, puppetry, clowning and more. Come and help us catch the clues and spot the suspects before Rufus goes down for a crime he didn't commit! 

The legendary detective Rufus Caper has had an astonishing career of solving crimes: Murders, mysteries, missing persons  - it's all in a day's work for Rufus and his trusty assistant. There's only one villain Rufus has never managed to apprehend, Constance Shadows is the nemesis he's been following his entire career - Until the day she's found dead...MURDERED! And all clues point towards Rufus as the prime suspect.
Suitable for famiies with children 4+
Tickets available from Palace Theatre, Paignton.
The International Agatha Christie Festival acknowledges the kind support of The Colwinston Charitable Trust.