Thursday 15th September 2022, 9:30am
Celebrating Agatha Christie's Grand Adventure 100 Years Ago
---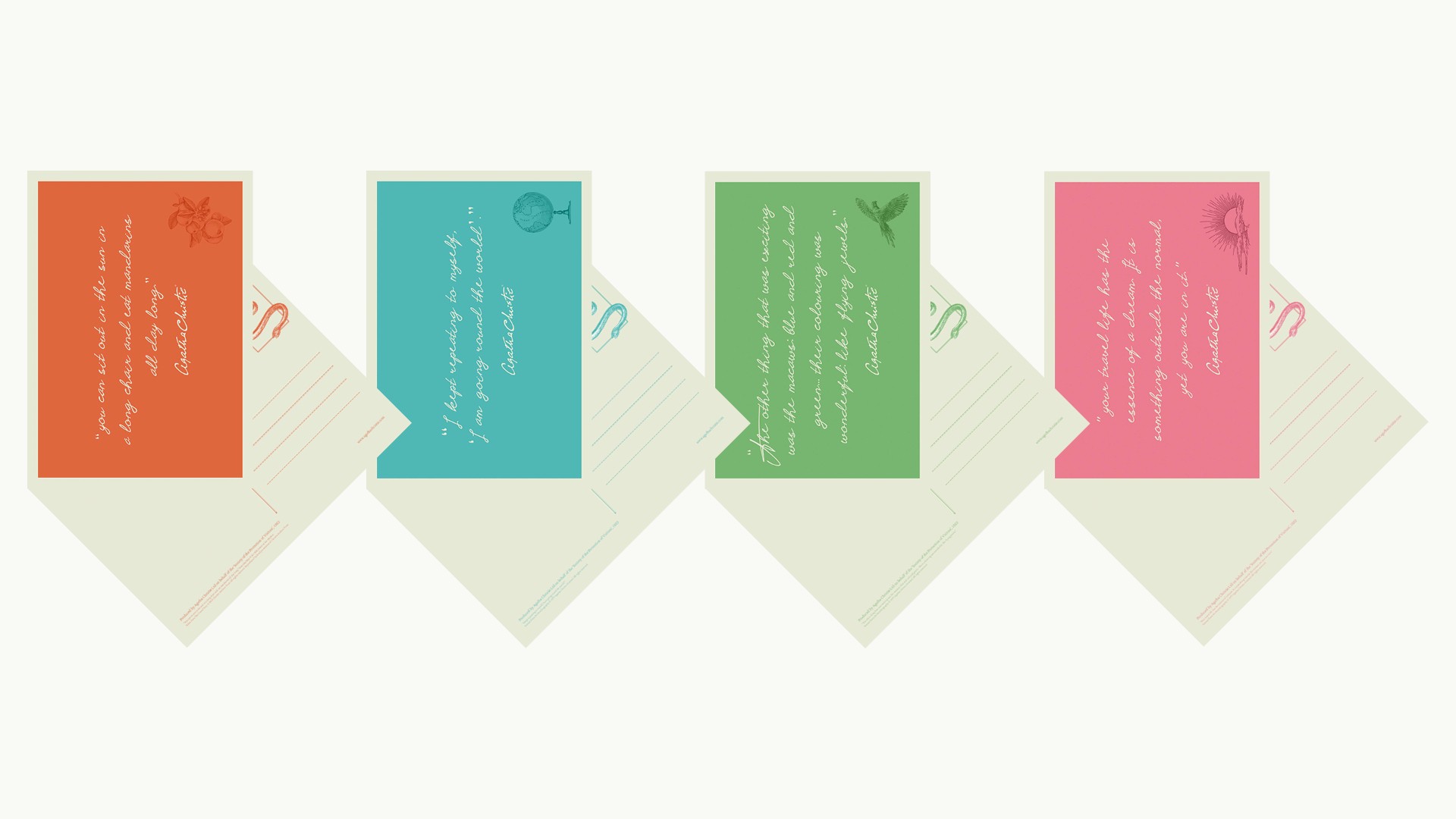 100 years ago, aged 31, Agatha Christie set off on her greatest adventure. She travelled around the world for ten months, visiting South Africa, Australia, New Zealand, Hawaii, Canada and the United States.
Today – on her birthday, 15 September – and mid-way through this year's International Agatha Christie Festival running across the English Riviera – we are celebrating her adventurous life. So much of what we know about Agatha's trip comes from the copious letters she sent home to her family.
Agatha Christie Limited has created four memorable postcards. Here they are for you to download, to share digitally or print and send the old-fashioned way.
Download the cards: click here